Product Overview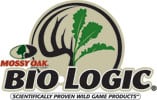 BioLogic Alfa Clover Food Plot Seed is a blend of alfalfa and clover which is great for adding to an existing food plot. The varieties in this mix offer drought resistance and longevity with maximum leaf production.
Seed Content:Clover, Alfalfa
Canadian Planting Zone: N/A
North Planting Zone:Early Spring
Transitional Planting Zone: Spring
South Planting Zone: Early Fall
Seeding Rate: 9 lbs per acre
Planting Depth: 1/4 inch or less
Fertilizer Recommendations: 0-20-20 fertilizer @ 300-400 lbs/acre
Note: Products over 10 lbs will ship separately from manufacture in 1-2 days and can be expected to arrive in 7-10 business days. Shipping is included in the cost.
Made In
Was this information helpful?