Product Overview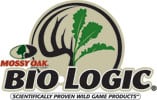 BioLogic Perfect Plot is a blend of all the best BioLogic cultivars formulated into one blend. BioLogic Perfect Plot has New Zealand red and white clovers, alfalfa, winter peas, chicory and the best BioLogic brassicas. Perfect Plot can be managed to perform as a true perennial. Annual ingredients which are a small percentage of the blend can be added back annually. This blend will give you true attraction in the fall-winter and true nutrition in the spring-summer making it, the Perfect Plot.
Seed Content: Red Clover, White Clover, Chicory, Alfalfa, Brassicas, Winter Peas
Canadian Planting Zone: N/A
North Planting Zone: Spring or Late Summer
Transitional Planting Zone: N/A
South Planting Zone: Late Summer or Fall
Seeding Rate: 9 lbs per 1acre
Planting Depth: 1/4" or less
Fertilizer Recommendations: 350 lbs 10-20-20. at planting. Then for established perennials use a product with little or no nitrogen like a 0-20-20 300 to 400 lbs. per acre.
Made In
Was this information helpful?