Product Overview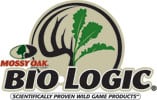 BioLogic Hot Spot Food Plot Seed is a blend of winter peas and buckwheat which is highly attractive to deer. The blend is fast germinating and ideal for planting near a treestand.
Seed Content: winter peas, buckwheat
Canadian Planting Zone: N/A
North Planting Zone: Summer, late
Transitional Planting Zone: Summer, late
South Planting Zone: Fall
Seeding Rate: 5 lbs covers 20x20 yd area
Planting Depth: 1/4 Inch or less
Fertilizer Recommendations: 10-10-10 fertilizer @ 40 lbs/20x20 yd square
Made In
Was this information helpful?