Product Overview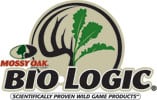 WhistleBack was designed by wildlife managers to be planted on the edge of your deer plots in spring/summer to help struggling wild quail populations. Designed for quail hunters, wildlife managers and people who remember what it once was like to have wild birds. WhistleBack is not a quick fix. But if you have wild quail, help them and enjoy their nonstop whistles in the summer and early morning whistles in the fall and winter. This planting's sole purpose is to create diversity on your property and help wildlife. Today's modern farming practices and the way we manage for whitetail deer oftentimes leaves the wild birds with little to feed on. Research shows they do respond to habitat improvements. Do your part and plant BioLogic's WhistleBack. Spring and summer planted utilized in the fall and winter. Also good for doves, ducks, pheasants and wild turkeys. 10 lb bag plants 1/4 acre.
Seed Content:millet, milo varieties
Canadian Planting Zone: N/A
North Planting Zone:Spring
Transitional Planting Zone: Spring, Summer
South Planting Zone: Spring, Summer
Seeding Rate: 40 lbs per acre
Planting Depth: 1/4 Inch
Fertilizer Recommendations: 10-10-10 fertilizer @ 150 lbs/acre
Made In
Was this information helpful?