Product Overview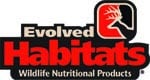 Features
Squirt Bottle
Sweet Concentrate
Gel Like Attractant
The Evolved Habitats Bait Station Bear Attractant is the ultimate in bear attractant. The sweet smell attracts bears on a seek-and-destroy mission to find the bait. Bait Station Bear Bait concentrates the attracting power of a pile of jelly donuts into a bottle. Just pour this gel attractant over your bait piles and bears will rummage for hours to lick up every drop.
How to use:
Coating Trees- Spread the attractant on the tree bark as high as you can reach, allowing the flavor to slowly run down the tree and flavor the bark. Bears will return for days to chew at the flavored bark. Caution should be taken when coating trees, since bears will normally destroy small trees by clawing off the sweetened bark.
Coating Bait Piles- One of the easiest ways to use this product is to pour it on top of your bait pile to increase the flavor and add a sweet smell that will help attract your bear to your bait station. You can also mix this attractant with your bait to extend the time you bear will spend rummaging in your bait pile.
Spread in empty baiting barrels- Just spread this thick gel on the inside of the barrel to create a treat for your bear. Bears will lick and claw at the inside of the barrel until it is gone. Caution should be taken to keep the attractant off your clothing with coating the inside of the barrel.
Made In
Was this information helpful?