Product Overview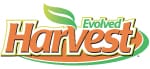 Evolved Harvests Buck'n Oats Food Plot Seed is a great mix of forage oats and chicory. Forage oats are highly palatable and are easier to digest than other forage grains. The cold tolerant chicory in this blend grows quickly and provides lots of protein while adding to the attractiveness of your food plot. This 9.5 pound bag will seed approximately 1/4 acre.
Seed Content: Forage Oats, Chicory
North Planting Region: Early Spring or Fall
Central Planting Region: Spring or Early Fall
Southwest Planting Region: Early Spring or Fall
Southeast Planting Region: Late Winter/Early Spring or Fall
Seeding Rate: 38 lbs/acre
Planting Depth: 1/4 Inch or less
Fertilizer Recommendations: 13-13-13 fertilizer @ 300 lbs/acre
Made In
Was this information helpful?