Product Overview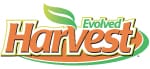 Clover Crush is the only clover blend endorsed by Lee and Tiffany Lakosky. This special mix of perennial clovers can be planted in spring or fall and is adaptable to most regions and climates. This perennial blend will give your deer the nutrition that they need and the attraction to help hold more deer in your area. 2 lb bag covers 1/4 acre.
Seed Content: Forage clover blends
North Planting Region: Spring/Summer or Fall
Central Planting Region: Spring or Early Fall
Southwest Planting Region: Early Spring or Fall
Southeast Planting Region: Early Spring or Fall
Seeding Rate: 8 lbs/acre
Planting Depth: 1/4 Inch or less
Fertilizer Recommendations: 13-13-13 fertilizer @ 300 lbs/acre
Made In
Was this information helpful?