Product Overview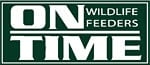 Features
25 gallon capacity hopper
Steel band with welded brackets for mounting to 4x4 dock posts (post not included)
Universal mounting- fits most hoppers
Built in agitator rod keeps feed flowing properly
Comes with Elite Fish Feeder and deflector plate which allows for directional feeding
The Fish Feeder Combo comes ready to install with a 150-lb. capacity hopper, a steel attachment band with welded brackets and the feeder of your choice.

The Solar Elite Fish feeder is capable of feeding up to 6 times a day from 1-30 seconds at a time. This unit is specially designed to dispense round and cylindrical fish food, which is ideal for maintaining catfish, bream, and other varieties of fish. The feeder features a large-scale motor with agitator rod that extends into the hopper. As the feeder dispenses food, the agitator rod turns, keeping the feed flowing properly and preventing clogging. It is also equipped with a deflector plate that allows for directional feeding.
Made In
Was this information helpful?