Product Overview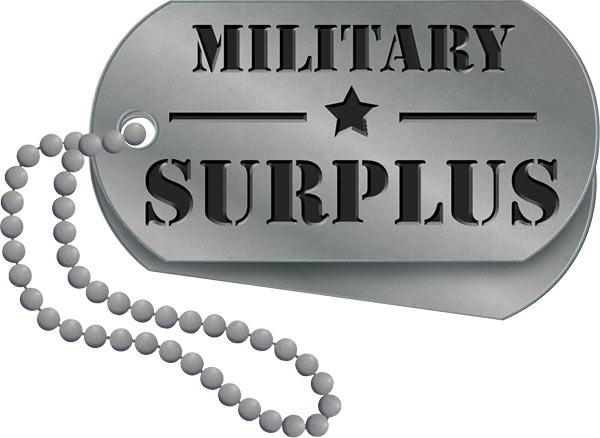 Features
Rubber Gasket Provides Watertight Seal
Heavy, Secure Latch
Steel Construction
Removable Lid
Military Surplus 20mm (M548) Ammo Cans have hundreds of uses around your home, shop or at the range and feature sturdy steel construction, removable lids, built-in lay-flat carrying handles with rubber, watertight and airtight seals. While these cans are excellent for storing and organizing ammo, these large, steal, 20mm Ammo Cans are great for organizing tools, nuts and bolts, document storage or emergency first aid kits.
Note: 20mm refers to the relative size of this can as they originally stored 20mm belted cannon ammunition.
Grade 1: Excellent to New Unissued - Cans show no sign of wear. Gasket is fully intact for water tight storage. All grades may have markings, but grade 1 cans will not have any spray paint present.
Grade 2: Good to Very Good - Cans may have light handling marks present on exterior, but the interior will be dry and free of rust/debris. Exterior of can may have dust or water spots due to outdoor storage. Small amounts of surface rust may be present at bottom corners, but will not exceed 1/2" in diameter. Can may have small amounts of spray paint covering military designations.
Grade 3: Fair to Serviceable – These may show signs of heavy use, fading, and/or may have small amounts of dust/debris present. Grade 3 cans will likely have surface rust on the exterior and minor rust along the interior seams. Rust may be present on the lid either under the handle or along the corners from metal shipping bands. These cans may have been bent in transit and manually straightened to ensure a proper seal. Cans may have spray paint covering military designations. These cans are in really good condition and have been given this grade mostly due to minor surface rust. Should Customers wish to upgrade the condition of these cans a light cleaning with steel wool and an application of spray paint would be the proper course of action.
Made In
Was this information helpful?