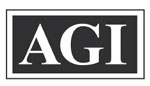 This informative video covers repair and maintenance of one of the most popular rimfire rifles ever. Complete assembly and disassembly is covered with the aid of a unique cut away model. Troubleshooting tips and common repairs are explained in an easy to understand format that is simple to follow from start to finish.
Summary of Material:
With over 4 million of these inexpensive little .22's out there, this is your chance to really get ahead. These rifles were sold under several different names, and even through department stores like Sears and Montgomery Wards. This course is applicable to all models. Those of us who have owned one of these neat little rifles know they are great for accuracy and reliability, but when they do go bad it's hard to find someone who knows how to fix them. Well, here's your chance to learn what it takes to keep your gun up and running or simply ways to repair the ones you picked up cheap. Join Master Gunsmith Bob Dunlap for two hours of instruction on the design and function of one of the best selling guns of our time. As always Bob uses a custom cutaway and shows complete disassembly of the gun, and gives tips on what repairs are common and how to fix them yourself. Not only is it fun and informative, but you'll be able to take advantage of some of the best deals in the gun market today.
Made In {{countryOfOrigin}}