Product Overview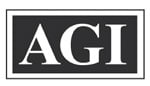 Learn how your gun functions, how to disassemble it, maintain it and even do common repairs. Each course teaches you important details about the history, design, and function of your gun - step by step with cut-away views of the intricate internal workings. Covers complete disassembly and assembly down to the last part. You will learn feeding and ejection corrections, tuning, customizing, the most common problems and solutions plus mistakes to avoid. You will also see which parts are needed to keep your gun working, with an honest look at accessories that work and those that are not necessary.
Summary of Material:
Explains the history of the Thompson, showing manuals and prints. Each model is examined including the semi-auto 1927 A-1. Complete disassembly, parts identification, reassembly, troubleshooting and repairs are demonstrated. Instruction is included for loading drum magazines, and each model is live-fired.
Made In
Was this information helpful?