Product Overview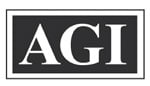 Now you can build a legal semi-automatic AK-47 from a complete parts kit with this instructional video. Parts identification and installation are covered, as well as complete assembly of this popular rifle. A must have for any collector. 120 Minutes.
Summary of Material:
The best and easiest method for building a Semi-Auto AK from a parts kit. You can build an AK from a kit with ease and guaranteed success. This is a foolproof method for building up a Semi-Auto AK from a receiver or from a flat. Several gunsmiths and engineers from AGI poured over this process and tried various methods for forming and assembling receivers before we realized that in order to eliminate confusion and lower risk of failure, we needed to come up with one standardized procedure that would work for the experienced perfectionist as well as for the first-time, novice builder. After months of experimentation we had the answer.The Step-by-Step Solution. If you follow the procedures we show you and use the tooling we give you prints for, you simply can't miss. Prints are included for all the tooling you need whether you are starting from a flat or with a pre-formed receiver. John starts out this course by reviewing the many options available for receivers and flats, then he shows you the U.S. parts available and reviews surplus parts as well as how to inspect them to make sure you have what you need to complete your project. He covers the differences between matched parts sets and mixed parts sets and shows which combinations are best and why.
The infamous "Ten Imported Parts Rule" is carefully explained and re-explained throughout the building process so that you will be able to build a legal rifle. Along the way, we discuss the many options you have for using different construction methods and we show you the techniques that will deliver the best results.
We also discuss the construction and use of tooling that AGI designed. By building the AGI tooling you simplify the building process and increase your chances of success. Every step in the process is covered in detail and when we are done building our AK we take you through the proper safety checks and off to the range to test fire. You'll be impressed at how well the gun operates.
So whether you are a builder who wants to start with a flat and enjoy the entire process of building or you want to build an AK using a pre-formed receiver, this course covers it all. We recommend you watch the entire course before you even order your parts kit, so you can decide which methods and parts you want to use in building your own Semi-Auto AK.


Made In
Was this information helpful?