Product Overview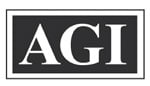 The 1911 .45 ACP style pistol is a widely loved and unbelievably reliable in its original design. This video covers many of the reliability problems associated with modifying the 1911. To resolve these problems, you will be takend through the entire trouble shooting process using cutaways to simulate and show you what specific types of jams and malfunctions look like, what causes them, and hot to correct or avoid these problems. 165 minutes.

Topics include:
Feeding related Jams
Feed ramp design and angles
Slide fit
Extractor
Breach face
Failure to load from magazine
Case extraction problems from the chamber
Ejection problems
Thumb safety failures
Grip safety
Hammer drops or follows down
Addressing accuracy issues
Trigger problems and adjustments
Slide not fully closing and locking-up
Slide stop not functioning after last round
Extensive trouble-shooting of magazine problems
Made In
Was this information helpful?