Product Overview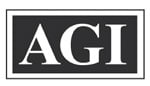 AGI's fantastic Armorer's Course series now includes an entry for the Remington 700 series rifles. Topics covered include complete disassembly and reassembly, part identification, rifle design and function as well as common repairs. This easy to follow video is a must have for gunsmiths or for anyone who owns one of these popular rifles.

Join Master Gunsmith and Senior Instructor Robert "Bob" Dunlap as he shows you all the ins and outs of the Remington 700 Rifle. Bob teaches you complete disassembly and assembly (not just field stripping!), parts identification, proper cleaning and lubrication. Step-by-step instruction in design, function and repair, including: locking systems, feeding systems, sears, triggers, and stocks are also covered along with easy repairs for common problems. Bob will take you inside this rifle and show you what each part is supposed to do and how to maintain and repair it.
Made In
Was this information helpful?