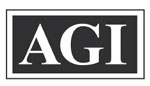 This video offers the same instruction given to Israeli Special Forces and military units. Concealed carry, threat confrontation, shooting positions and footwork are all covered in this easy to follow system that will have you shooting better within the hour. A must have for anyone who carries concealed. 60 minutes.

Summary of Material:
Learn to shoot fast, safely and with deadly precision. This fast-moving course will show you the step by step methods taught to "special units in Israel". You will learn how to confront a threat, pull a concealed weapon, chamber a round, and fire - all in less than a second! Plus, the secrets of good peripheral vision, reducing your silhouette, and employing lethal tactics against multiple threats. Filmed on location in Israel.
Made In {{countryOfOrigin}}