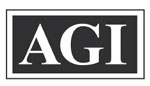 The Remington 870 is one of the most popular and prolific shotguns ever produced. This video explains assembly, disassembly and maintenance as well as common repair issues. It also includes a discussion on how to tune the shotgun for a particular purpose, whether it be hunting, competition or home defense.
Summary of Material:
This video course is designed to teach you how to convert your basic Remington Model 870 Shotgun into the ultimate tactical or home defense weapon. Starting with a basic, used 870 12 gauge, gunsmith Gene Kelly shows how anyone can build their own tactical shotgun using commonly available accessories and basic tools. The course starts with a discussion of accessories and options available and then breaks down the actual work into its basic steps. Gene shows what modifications are actually worth doing and have value. He'll also let you know what is legal and what generally is not. Basic tuning and reliability modifications, such as timing of the cartridge stops, are covered in detail along with bolt carrier conversions to override feed jams. Barrel work covered in this course includes the correct way to measure the barrel and how to properly shorten and crown it. Custom barrels are also shown. Sights are such a big part of the total package that several variations are covered. You'll learn how to install them using a mill to drill and tap for screws as well as modern epoxy installations. Gene will also teach you everything you need to know to refinish your gun. You'll learn how to disassemble the parts, prepare them for finishing and then how to apply GunKote, a modern tactical finish. After finishing, final assembly of the gun is started. This is the time to really optimize the design to your personal taste. Tactical safeties, magazine extensions, specialized followers and ammo carriers are just some of the options Gene shows you how to add. Several different types of stocks are also demonstrated, with the advantages of each covered in detail. Gene takes you through a full function test of the finished gun. He'll then discuss safe home storage, locking devices, and concludes with a demonstration of the effects of various ammunition on walls, and wrapping up with a bonus firepower exhibition featuring the gun we built on camera, a chopped Mossberg 590, a Winchester 97 Trenchgun and a rare Striker- 12 from the AGI collection.
Made In {{countryOfOrigin}}