Product Overview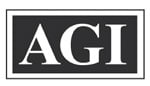 This video will help you understand how to identify all the Enfield variations. Complete assembly and reassembly is covered using a factory cutaway. Shows many rare accessories. Covers repairs and sporterizing. 123 Minutes.

Summary of Material:
There have been tens of thousands of these great war horse rifles imported for the collector and shooter. They are bargain priced and represent a great value. But they do have a rough military trigger. Learn how to improve the trigger pull on this wonderful rifle. Applicable to the No. 1 MKIII, No. 4 MKI, Ishapore A2 .308 and other variations.
Made In
Was this information helpful?