Product Overview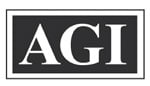 The Technical Manual & Armorer's Course Video "Colt 1911 45 Auto" is a perfect resource for anyone wanting to learn more about the most popular sidearm ever produced. This video covers basic gunsmithing, assembly and disassembly, trouble shooting common problems, mistakes to avoid and history.

Without a doubt the 1911 is a top choice as a personal defense weapon or for building the latest race guns. But not many people really understand how this locked breech single action auto works. We constantly hear from seasoned gunsmiths who, after watching this Armorer's course, admit "gee..., I didn't know that". Wonder why after you have added that latest trick gadget, your 45 isn't quite as reliable as it use to be? Invest a few minutes learning about feed ramp design, lock-up, loose breech and extractor fit. Then use Bob's simple techniques to tune your 45 for maximum reliability and performance. As in all AGI Armorer's Courses, you will see the inner workings of the 45 clearly demonstrated with a cutaway gun, as well as complete disassembly, cleaning, lubrication and reassembly, down to the last part. In addition numerous special repairs and a frank evaluation of popular accessories are also included. This course is a must have and is applicable to all makes, models and calibers of the 1911 45 Auto.
Made In
Was this information helpful?