Product Overview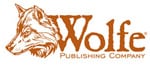 Read Finn Aagaard's stories of Africa as well as information on dangerous game and various calibers and their killing power. This book is both informative and entertaining.
Fans of Finn's writing will be thrilled to find this collection all in one place. His in-depth approach on subjects, written in his impeccable style, allows the reader entertainment and learning in a neat package. He has tales of leopards, how to manage dangerous game, one rifle/one load, slings in the field, various calibers are covered, killing power myths and, of course, his great African stories as well as practical chapters.

Made In
Was this information helpful?