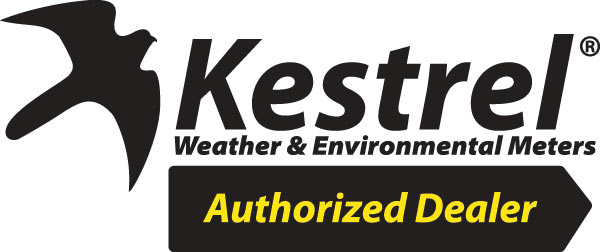 The Kestrel 2500NV Pocket Weather Meter measures wind speed and temperature accurately, and has the added benefits of an air pressure sensor that provides altitude and barometric information. The Kestrel 2500 technology features a three-hour pressure trend indicator helps you predict fish and wildlife activity and know when the weather's going to turn nasty. Factor in the 2500's digital altimeter, and you have most of the weather information you need for long range hunting and shooting.
The Kestrel 2500's sensitive, user-replaceable impeller technology provides accurate wind speed information. The external temperature sensor and waterproof casing allow you to gauge the temperature of water and snow, as well as the open air. These are essential measures for long range shooters and military professionals to, and prove invaluable to outdoor enthusiasts, like skiers and mountain climbers, who need accurate and up to the minute weather information.
The Kestrel 2500NV has a night-vision preserving backlight which helps users to sustain natural night vision. This is a must for military, LE, and hunters. The NV's backlight incorporates an optical filter to reduce overall brightness and minimize blue and green spectrum light to preserve night vision. Additionally, NV backlights are also much dimmer than a standard backlight, making it more difficult to detect with the naked eye in night operations. This backlight appears soft greyish pink, not red, and is still in the visible spectrum, so is not compatible with night-vision equipment.
Technical Information:
Measures:
Current Wind Speed
Maximum Wind Gust
Average Wind Speed
Air, Water & Snow Temperature
Wind Chill
Barometric Pressure
Altitude
Features:
Real-time clock
Protective cover with sure-grip overmolding
Night-Vision preserving backlight
Data hold function
Large easy-to-read display with backlight
Waterproof and floats
Innovative design for stability and accuracy in abrupt condition changes
Patented user-replaceable impeller
Quick response, external thermistor
High precision pressure sensor
Reliable, portable and easy to use
All instruments and accessories are completely assembled in the USA
5-year warranty
Includes:
A slip-on protective cover Neck lanyard CR2032 coin cell battery (Average life 300 hours) Kestrel Certificate of Conformity
Made In {{countryOfOrigin}}