Product Overview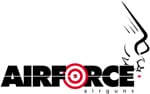 Adds the ability to use standard CO2 paintball tanks in place of the full power 3000 psi air tanks. Ideal for backyard plinking or indoor target shooting.

Features:
Fits all Condor, Talon, and Talon SS Rifles
Over 1,000 shots per CO2 paintball tank (purchased separately)
Ideal for shooting indoors
Easy to switch back to air
No handpump or scuba tank required
Quieter operation
Made In

United States of America
Was this information helpful?