Product Overview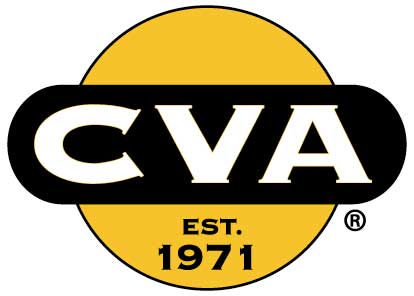 Features
Bullet Guiding Muzzle
100% Ambidextrous Compact or Standard Stock
Northwest Legal Quick Removable Breech Plug-Able to remove by hand without a tool
DuraSight All Metal Fiber Optic Sights
Reversible Hammer Spur
CrushZone Recoil Pad
14" Length of Pull
CVA's line of "Northwest Guns" offer all of the features that shooters love in the Wolf break-action models, while still meeting the open-breech/ignition requirements of Idaho, Oregon and Washington. Our patent-pending NW Ignition System features a modified version of our Quick Release Breech Plug (QRBP) – the only breech plug that is completely finger removable even after multiple firings. This "NW QRBP" has four milled "windows" around the gripping surface, which renders the ignition "open to the elements" as required the muzzleloading regulations of these states. It also features an integral nipple designed for use with traditional Musket Cap primers, and the face of the plug is funnel shaped for more reliable ignition with loose propellants. Plus, a firing pin sized specifically for musket caps and a stronger firing pin spring provide fast and reliable ignition of the propellant charge.
While the OPTIMA V2 shares the name of its popular predecessor, the "Version 2" gun has a completely different design in many ways. Modeled after CVA's top-of-the-line ACCURA V2, the OPTIMA V2 features the same trigger-guard actuated breeching lever, internal parts, and "neutral center-of-gravity" trigger. Add in CVA's Quick Release Breech Plug (which is finger removable without any tool what-so-ever), 100% ambidextrous stock, and CrushZone recoil pad, and you've got a gun with more quality features than any other muzzleloading rifle in its price range. Equipped with a 26" 416 grade stainless steel barrel, the OPTIMA V2 is easy to maneuver in the tree stand and comfortable to carry in the mountains. And it comes standard with a DuraSight DEAD-ON one-piece scope mount and CVA's solid aluminum PalmSaver Ramrod.
Made In
Was this information helpful?