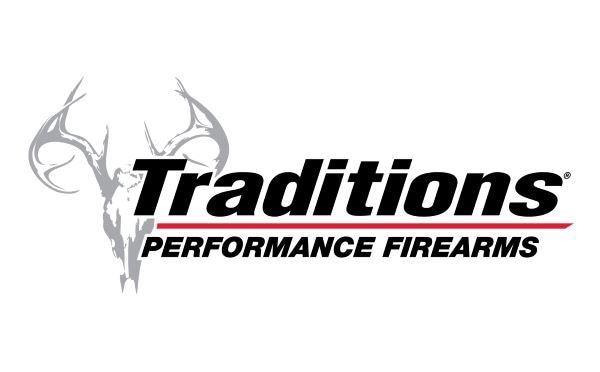 Features
StrikerFire System - no external hammer!
StrikerFire Button - simply slide button forward until it locks to cock the gun
Recessed De-Cocking Button
TAC2 Trigger System - 2 stage competition-style trigger set at 2 pounds
30" Ultralight Chromoly Tapered, Fluted Barrel with Premium CeraKote Finish
LT-1 Alloy Frame with Premium CeraKote Finish
Hogue Comfort-Grip Overmolding
Traditions™ has raised the bar yet again with the Vortek StrikerFire™ LDR. This patent-pending rifle comes equipped with the StrikerFire system and a 30" Chromoly barrel, allowing you to reach out farther with increased accuracy. The 30" barrel allows for a longer powder burn which translates to increased velocity, better consistency, and improved downrange accuracy. This is the rifle you want with you when distance counts!

To cock the gun, simply slide the striker button forward until it locks and the rifle is cocked. The recessed de-cocking buttons allows for quick and quiet de-cocking of the firearm and the gun is also equipped with an automatic de-cocking mechanism - when the gun is opened, it is automatically de-cocked. By eliminating the external hammer, this allows for faster locktime, the ability to mount your scope closer to the bore and allows the gun to operate with less weight.

This rifle comes equipped with the TAC2 Trigger System - a two stage competition-style trigger set a 2 pounds. This trigger is an upgrade from triggers on other muzzleloaders currently on the market. The Stow-N-Go Removable Butt Pad allows the butt pad to be removed with the press of a button for convenient storage inside the stock. The StrikerFire also has some of the same features you have come to depend on from the Vortek Ultralight series like the 1-piece Accelerator Breech Plug, Dual Safety System, Premium CeraKote Finish, and Speed Load System.

Weighing in at only 6.8 pounds (non-scoped), the Vortek StrikerFire LDR is lighter than some 28" guns currently on the market! Equipped with a magnum musket ignition and open sights, this rifle fits specific state regulations like those is Washington, Idaho, and Oregon. This rifle will give you confidence for that long distance shot. This rifle will give you confidence for that long distance shot. Join the hammerless revolution and pick up the Vortek StrikerFire LDR to feel the difference!
Made In {{countryOfOrigin}}