Product Overview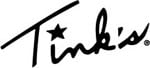 Features
Super absorbent dragger
Versatile Tink's Scent Bomb
Extra wide boot pad
Attaches to a belt loop to lay a continuous scent trail
With this combo pack you get a Scent Bomb, Boot Pad and a Boot Drag. Scent Bombs are the most effective way to disperse lure and cover scents. To use, all you have to do is open the lid, pull up the wick and apply your scent of choice. Scent Bombs can be hung in trees to disperse more scent and can also be used to mark a trail or as yardage markers.
The extra wide Boot Pad is great for putting some of your favorite scent on there and walking to your hunting location leaving scent in your tracks. The Boot Drag is a microfiber material for superior absorbency and attaches to belt loop to lay continuous scent trail.
Made In
Was this information helpful?