Product Overview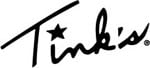 Features
Two great lures
Two 1 ounce bottles
The Tink's #69 Doe-in-Rut Buck Lure and #1 Doe-P Combo Deer Scent Liquid combines the famous Tink's #69 Doe-in-Rut Estrous Lure with the best-selling #1 Doe-P Non-Estrous lure for all season
attraction. Use either one or both of these scent to bring the deer in close.
Made In
Was this information helpful?