Product Overview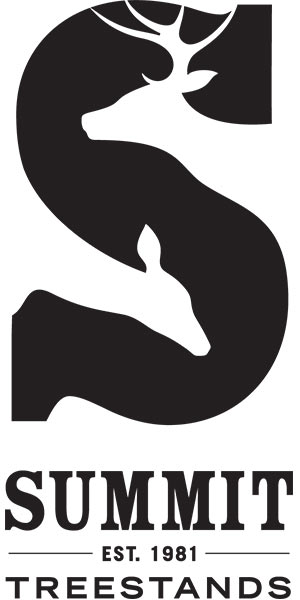 Features
Light, comfortable, compact
Dead Metal Sound Deadening Technology
SummitLokt precision welding
Includes all necessary pads, hardware, ropes and straps
5 Year Limited Warranty
The Summit Openshot SD Climbing Treestand is designed for hunters who like to go far into the deepest woods. Weighing in at just 15 pounds, the Openshot SD is designed to be compact and portable without sacrificing comfort when you settle down to hunt. The Openshot SD's open front affords all-direction visibility, making the it treestand a good choice for bow hunting--and it is equipped with a unique folding seat inside the frame that folds up easily when you want to stand up against the tree. The folded seat then becomes a cushion for your back, allowing you to stand more comfortably for longer periods of time.
For maximum concealment, the Openshot features sound deadening (SD) technology to minimize startling noises in the field, while the Mossy Oak Breakup Infinity camo keeps you from drawning unnecessary attention to yourself.
Summit's Dead Metal Sound Deadening SD Technology: Every little bit of noise reduction goes a long way in keeping you concealed. Summit's Dead Metal sound deadening technology works by filling in critical parts of the platform with a custom engineered expanding foam to reduce unintentional noises caused by movement on the platform.
Package Includes:
Mossy Oak Breakup Infinity Camo
Aluminum 4-Channel Platform Frame with Dead Metal, Sound Deadening (SD) Technology
Aluminum Seat/Climber Frame
Foam Seat Pad
Two Coated, Steel Climbing Cables
Four-Point FAS (harness) with safety strap and attached SRS strap
RapidClimb Stirrups
Camo Backpack Straps
Green Utility Strap
Stand Umbilical Rope
Written Instructions and Safety/Instructional DVD
Made In
Was this information helpful?