Product Overview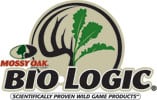 Features
Economical
Attractive
Simple to plant
Easily grown
Proven to perform
BioLogic's Winter Grass Plus is a blend of traditional cool season grains, BioLogic Brassicas, and Deer Radishes created to provide attractive forage throughout the fall and well into the winter months. As an added bonus, the clover is not only attractive in the fall/winter, but will flush in the spring making the plot a great feeding area for both whitetails and wildturkeys. Winter Grass Plus is a cost effective, proven to perform, food plot blend for experienced land managers or food plot beginners. It's an excellent selection for clubs and economical choice for large plantings.
Seed Content: Grains, brassicas, deer radishes
Canadian Planting Zone: N/A
North Planting Zone: Late summer
Transitional Planting Zone: Late summer
South Planting Zone: Fall
Seeding Rate: 50 lb plants 1 acre
Planting Depth: 1/4 Inch or less
Fertilizer Recommendations: Not listed by manufacturer
Made In
Was this information helpful?