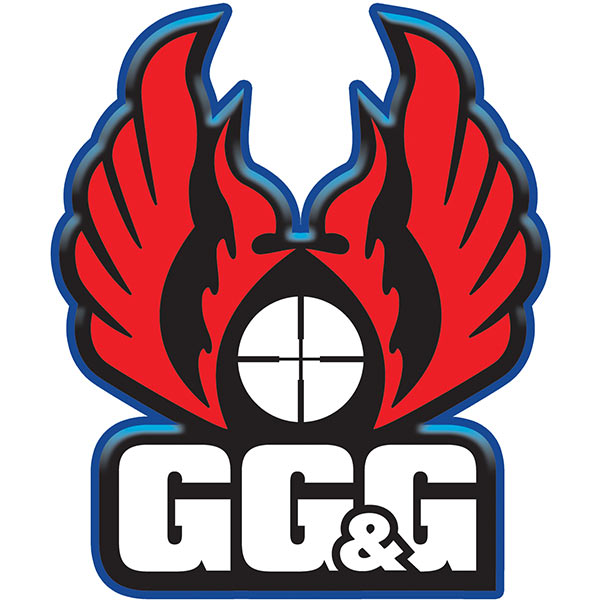 Features
Extremely rugged construction
Designed and manufactured to accommodate the M14, AR-10, and other larger caliber rifles and carbines
Tool-Less installation
The XDS-2C Tactical Bipod has 20° degrees of panning capability to the left and right of the center position. Panning mechanism has an easy to operate thumbnut tension adjustment
The Tactical Bipod has 25° degrees of canting capability each side of center. Canting mechanism has an easy to adjust thumbnut tension adjustment
Easy to operate elliptical thumbnuts are used at all adjustment points
Silent spring lock leg deployment capability
The Bipod legs can be folded and locked in a full forward position, deployed and locked in a 45° degree forward position, or deployed and locked in the standard straight down position
The legs of the XDS-2C Bipod can be used as a vertical grip
All connection points are designed and manufactured for extreme duty
GG&G developed a shorter version of the popular XDS-2 Tactical Bipod so shooters can get in a lower position when shooting from the prone position or from a bench. The GG&G XDS-2C Tactical Bipod has all of the features of the XDS-2 Tactical Bipod. Specifically; a head that pans or swivels, a head that cants from side to side, bipod legs that lock forward at a 45 degree angle for difficult terrain, and durable grippy rubber feet that would grip more surfaces and be replaceable. In addition this bipod is designed and manufactured to accommodate the M14, AR-10, AR-30 and other large caliber rifles and carbines. Please note that this bipod is not yet rated for .50 firearms.

Technical Specifications
Height: 6.625" - 8.25", 45° Forward: 5.25"
Material: 6061-T6 aluminum
Finish: Type III hard anodized matte black
Weight: 17 oz
Warranty: Lifetime
Made In America