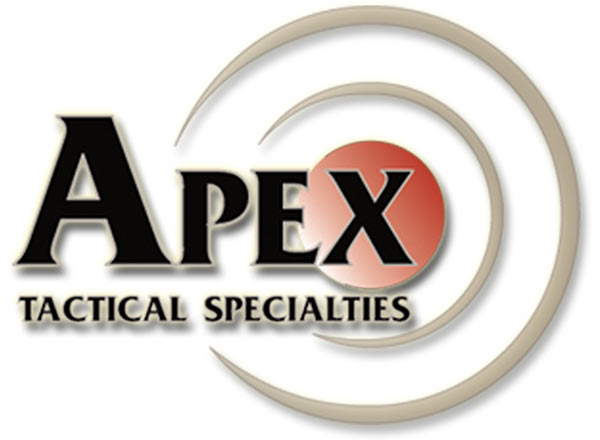 Features
Trigger pull weight between the 3lb and 4lb mark (dependent on trigger return spring installed)
Smooth uptake and reset
Reduces trigger pre travel and over travel
Total trigger travel similar to most factory 1911 type pistols
Center mounted pivoting safety maintains factory safety values
Designed to work in any Smith & Wesson M&P model pistol in a centerfire caliber, the Apex Flat-Faced Forward Set Trigger Kit reduces trigger pre-travel and over-travel, while allowing the shooter to position their finger at an increased leverage point lower on the trigger face to take advantage of lower trigger pull weights.
Forward Set Trigger: Reduces Trigger Pre-Travel and Over Travel. Increases reach length to trigger face for shooters with longer fingers. Allows shooter to position finger lower on trigger face for increased leverage and therefore take advantage of lower trigger pull weights for USPSA Open and Limited Division competition.

Forward Set Sear: Shortens the stroke of the trigger pull by dropping the striker at a point farther forward than the factory sear.

Ultimate Striker Block Kit: Improved radius on the Striker Block Face produces a smoother trigger pull and eliminates most false reset issues.

Forward Set Spring Kit: The full spring kit produces a 3lb to 4lb trigger pull. (Not recommended for Duty/Carry applications)
Technical Information
Fit: Works with all Smith and Wesson M&P Pistols in all center fire calibers and configurations. (Excludes the Shield pistol)
Material: Aircraft Grade Aluminum
Finish: Black, Hard Coat Anodized

Kit Includes:

Forward set sear
Forward set trigger
Forward set striker block
Forward set spring kit
Notes:
This kit REQUIRES the use of the larger 1/8 inch sear spring and plunger set up. If your M&P has a 1/16th inch diameter sear plunger and spring, we strongly advise you upgrade to a new style sear housing block before installing this product. All function and reliability testing was done with a 1/8 inch sear plunger and spring, therefore we cannot guarantee proper function without the appropriate size sear plunger and spring. Modern sear housing blocks can be found on MidwayUSA.com.
Made In {{countryOfOrigin}}