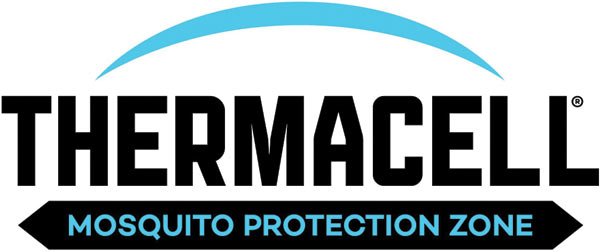 Features
Effectively repels mosquitoes, black flies, and other biting insects
Virtually odor free
Creates a 15 x 15-foot zone of bug-free comfort
Has no open flames
No scented lotions, sprays, or oils
Compact, easy-to-carry size
Weighs 0.7 lbs.
Operates on a single butane cartridge (included)
Quiet on/off turn dial
The Thermacell mosquito repellent unit is just what you need to keep mosquitoes and other annoying insects away while hunting. The Thermacell system creates a 15 x 15 ft zone of protection against mosquitoes and other flying insects. The unit operates on a single butane cartridge that heats a mat releasing allethrin, a synthetic copy of a natural insect repellent found in chrysanthemums. Each appliance comes with one butane cartridge and three repellent mats. Each repellent mat provides up to four hours of protection and each butane cartridge provides up to 12 hours of operation.
The repellant is also odor free and EPA approved. The Thermacell will also repel black flies, no-see-ums and sand flies.
The Thermacell Holster allows you to carry your appliance hands-free anywhere the great outdoors takes you. The Appliance Holster with attachment strap attaches to anything, including outdoor gear. Pockets hold butane cartridges and mosquito repellent mat refills. Elastic closures ensure quiet; no noisy snaps. Includes belt loops on the sides for attaching to belts or lashing to bags.

Includes: 1 reusable Mosquito Repellent Appliance, 1 Butane Cartridge (lasts up to 12 hours), 3 insect repellent mats (each lasts up to 4 hours)
Made In {{countryOfOrigin}}