Product Overview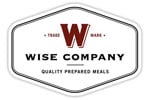 Features
Includes 6 total buckets
Food is safely sealed in Mylar pouches
To avoid waste, each pouch conveniently contains 4 servings
Lock-in stacking buckets for compact and secure storage without the need of shelving
Grab-and-go handles for easy transport in an emergency
Easy to prepare; just add water
15 year shelf life
360 servings of assorted gourmet seasoned freeze dried meat + 120 serving bonus of long term emergency rice. Total Servings 480. 15-year shelf life.
Package Includes:
Southwest Style Chicken- 72 servings
Stroganoff Beef- 48 servings
Cheesy Beef- 48 servings
Teriyaki Style Chicken- 48 servings
Savory Roasted Beef- 72 servings
Roasted Chicken- 72 servings
Long Term Instant Rice- 120 servings
Made In
Was this information helpful?