Product Overview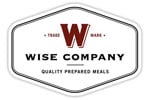 Features
Food is safely sealed in Mylar pouches
To avoid waste, each pouch conveniently contains 4 servings
Lock-in stacking buckets for compact and secure storage without the need of shelving
Grab-and-go handles for easy transport in an emergency
Easy to prepare; just add water
20 year shelf life
Introducing our new Gluten Free line of products. The 156 assorted Fruit Bucket is full of delicious fruit for emergency preparedness or every day snacking. The bananas, strawberries, and apples come in 10 servings pouches. The peaches come in a 9 serving pouch. You can also try our other Gluten Free products in the Related Items tab below to complement your Fruit bucket.
Package Includes:
Bananas- 40 servings
Peaches- 36 servings
Strawberries- 40 servings
Apples- 40 servings
Made In
Was this information helpful?