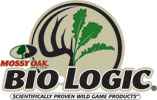 Features
Can use in small strips or large piles.
Packaged in a 5 lb. Easy Pour bag with cut out handle
Designed to cause pattern forming habits in deer
Perfect for using in conjunction with game cameras
Now you can take advantage of deer's natural craving of corn with Whitetail Addiction Deer Attractant Corn Flavor. Addiction Powder is scientifically formulated to combine the proven attractiveness of BioLogic BioRock and active sodium, creating a habit forming powder deer can't resist. Addiction Powder leaches into the soil and bonds with the naturally occurring minerals making them readily available, more palatable and highly attractive to deer. Addiction is perfect for attracting game that you can capture with your game camera. Primary utilization will occur during the late spring, Summer, and early fall. Be sure to refresh mineral sites at least once per year.
Where To Use: Addiction works better in heavier soils that tend to hold the minerals longer. Sandy soils allow minerals to leach out quickly so replenishment may be needed after a few hard rains. If possible, pick an area in the shade that allows the soil to hold moisture for a longer period of time. Do not place anywhere you don't want a massive lick site created. Also, establish lick sites in low impact areas that allow easy access without disturbing the animals.
How To Use: Rake back leaves and remove vegetation in a three-foot area exposing bare soil. Place Addiction onto the bare soil in a low mound about one foot in diameter. To ensure continuous utilization, refresh the mineral site several times throughout the year. For best results, combine multiple Addiction products to increase attractiveness and boost effectiveness. Maximum utilization will occur during warmer weather.

Note: Remember to follow all state and local laws when using this product. Not for human consumption.
Made In {{countryOfOrigin}}