Product Overview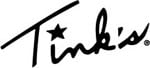 Features
Quick Application to Mask Your Movements
Container Seals in Lure to Keep it Fresh
Fine Mist Covers Large Areas Quickly
Quick Pocket Access for Fast Set-ups
#1 Doe-P: 100% doe urine that has a calming effect on deer and can be used as a cover scent all year.
#69 Doe-in-Rut: Mist this during pre-rut and rut when bucks are chasing doe.
Trophy Buck: A combination of dominant buck urine and key gland secretions to mist while you grunt or rattle.
Spray to calm curious deer when you are on the move. The smell of another deer will calm curious deer and disguise your movement. These scents are best utilized around your hunting location to help cover human odor and attack deer. It is designed to be misted on leaves and branches. The best part about the cover scent is the convenient pocket sized sprayers. No hunter wants to lug around several bottles of cover scent or attractant; however, Tink's has truly taken the ability to use and carry multiple scents to the next level with the Pockeshot series.
Made In
Was this information helpful?