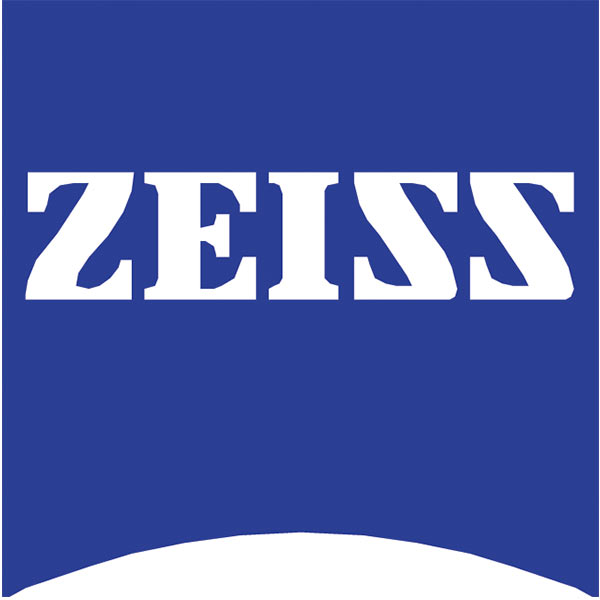 Features
High-performance Generation 2+ intensifier tubes The night vision device is based around a high-performance Generation 2+ intensifier tube with approx. 20,000 x light amplification capacity. It contains a microchannel plate (MCP), which creates detailed, high-contrast images. In terms of distortion and vignetting it is far superior to earlier generations of night vision devices. An integrated protective function ensures that strong light radiation (e.g. through the sudden appearance of car headlamps) will not cause any damage to the system. You can benefit from having the very latest technology at your side – outstanding expertise from Carl Zeiss.
High-resolution, low light optics The manually focused, low light 62 mm lens collects all available light and bundles it onto the highly sensitive photocathode. Both the lens and the eyepiece use the cutting-edge Carl Zeiss T* multi-layer coating for maximum light efficiency. The waterproof and dirt-repellent LotuTec® coating gives you clear, unclouded vision. The perfect interplay of optics and electronics offers exceptional stand hunting at night.
Ergonomic and robust construction Both optics and mechanics are well protected in their rubber armour housing, which is waterproof and filled with nitrogen. A secure grip and individual, ergonomic operation is guaranteed by the fact that the leather wrist strap can be attached on either the left or the right, depending on whether you are left or right-handed.
Integrated IR LED If there is absolutely no light and no residual light either, the integrated IR LED can be activated at the touch of a button to provide bright images. The LED generates an infrared light that the eye cannot see, but which allows observation with the NV device to a distance of around 50 m. By using an adapter you can fit an additional torch with an IR filter, which illuminates distances of up to several hundred meters
Manual brightness regulation The image brightness is easily adjusted using plus and minus buttons, so that your eyes can identify details without being dazzled.
Reticle for estimating distances A reticle in the field of view helps with the simple estimation of distances. It also allows you to use the diopter adjustment clearly and simply.
The main challenge of night-time hunting is the secure identification of the target before shooting. When night-time conditions are even beyond the capability of classic low light binoculars, the Victory NV 5.6x62 T, with its electronic residual light intensifier, comes into its own. It allows you to observe game even in the light of a new moon and gives you a secure identification; a clear, starry sky is enough to provide the brightest, most detailed images. This makes it possible for you to continue your stand hunting at night.
Technical Information
Magnification: 5.6x
Objective: 62mm
Generation: Generation 2+
Diopter Adjustment Range: +4/-4 dpt
Field of view @ 1000Yards: 465'
Eye relief: 20mm
Minimum focus range: 16.4'
Power supply: 2AA (not included)
Battery life, without IR (hours): 80 Hours
Operating Temperature: -15°C to +50°C
Length: 9.17"
Weight: 35.27 oz
Made In {{countryOfOrigin}}