Product Overview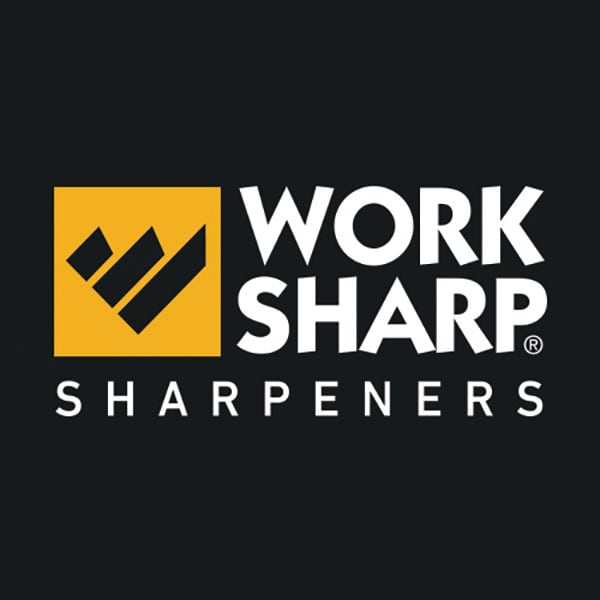 Features
2 Diamond Plates – 1 coarse grit for shaping and repairing, and 1 fine grit for sharpening
2 Ceramic Rods – a 3-position ceramic rod incorporating coarse grit, fine grit and fish hook honing sides, plus a smaller diameter, fine grit serration sharpener
1 Leather Strop – conditioned with a micro-abrasive to finish your blades to a razor-sharp edge
The Work Sharp Guided Field Sharpener is the complete knife and tool sharpener for field applications. Equally at home in your pack, tool box, tackle box, glove box, go bag, boat, quad, or anywhere else you keep knives and cutting tools. It is the first angle guided, 5-stage sharpening solution designed for sportsmen who need a compact, complete and versatile field sharpening tool while on the go.
The Guided Field Sharpener incorporates 5 stages of sharpening and honing, each with a built in angel guides for a consistent bevel across the entire blade.
The sharpening guides are purpose built for your hunting knives, pocket knives and filet knives, making easy work of sharpening flat, curved and serrated blades - as well as camp tools such as axes, hatchets and machetes.
Strong rare earth magnets secure the diamond grit plates in place and also provide a cover for the broadhead wrench and small storage compartment. Compact design and lanyard hole make it easy to pack and carry on any excursion, keeping you prepared with sharp edges when you need them most.
The Work Sharp Guided Field Sharpener is assembled and quality checked in Ashland, Oregon and comes with a Limited Lifetime Warranty. Includes a detailed User's Guide in the storage area under the diamond plates.
Legendary knife maker Ken Onion said of the Guided Field Sharpener, "I am impressed with the clever details - like the magnetic plate holders, angle guides, round ceramics and strop, all in a small easy to carry package. It is by far the best manual, portable sharpener I have ever used…. I especially like the versatility of it. I have used it on flat and re-curve blades as well as fishing hooks and leather punches and it performed well. Something for everyone in this little package."
Made In
Was this information helpful?