Product Overview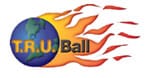 Features
2 triggers included
2 sensitivity adjustment springs for lighter or heavier trigger feel
Tucks away easily in sleeve when not in use
Rubber insert in the trigger for improved feel
Red Rope Connector for quick and easy anchor point adjustment
The Fang RC incorporates the red rope connection system providing quick and easy adjustments to fit any anchor point. The Fang RC is a superior ergonomic hook style release, featuring a rubber insert in the trigger for improved feel and traction. To adjust draw length in seconds, simply pull a rope knot, move the red rope connector in or out, then pull the head tight. There are two trigger options included in each package; a straight trigger for more draw/speed and a relaxed trigger for greater comfort. Personalizing this release to each individual's desire is not an issue with the Fang RC. The Fang RC features a two screw trigger sensitivity setting provided by a separate trigger travel adjustment screw, and separate trigger pressure setting screw. Combine these adjustments with your choice of three included varied weight springs. The Fang RC tucks away easily in sleeve when not in use. A red anodized hook and trigger create a classy look.
Made In

United States of America
Was this information helpful?