Product Overview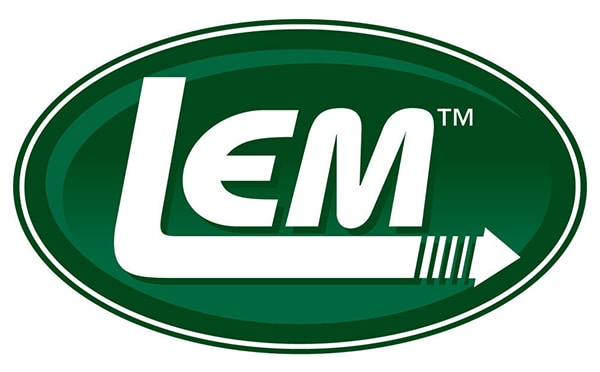 Features
Split Table Stationary Back Section
Split Table Sliding Front Section
Can put pieces of meat up to 8" tall on sliding section
1/2" stainless steel blade cuts through bone & meat
Adjustable thickness guide up to 8-1/2" thick
Meat pushing guide
Disassembles for cleaning
Complete instructions included
The LEM Electric Meat Table Saw is a free standing electric meat saw with a .75 HP motor. A split table gives you a stationary 22-1/2" x 9-1/4" back section and a sliding 22-1/2" x 8" front section. Movement of the front section allows you to cut pieces of meat up to 8" tall. A 1/2" stainless steel blade makes quick clean cuts through bone and meat. The meat saw's adjustable thickness guide lets you cut steaks and roasts whatever size you like up to 8-1/2" thick. The meat pushing guide holds meat firmly for smooth even cuts, and also keeps hands safely behind the meat and away from the saw blade as you cut. As an added bonus, the meat saw disassembles for cleaning.
Note: Some assembly required.
Made In
Was this information helpful?