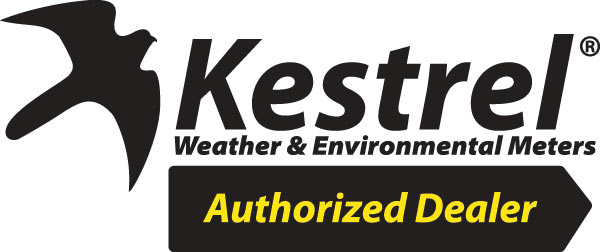 Features
USB Data Transfer Cable
Large, high contrast screen
Dual color backlight
Scratch and breakage-resistant window
The Kestrel Sportsman is a tremendous value in full-featured ballistics calculators. Providing the same trusted accuracy, reliability, and usability as the original Kestrel Sportsman Weather Meter, this integrated weather meter and ballistics solver takes the guesswork out of long-range shooting and is an ideal companion for hunters and shooters working within the supersonic flight range of their bullet.
The new Kestrel 5 Series platform adds many new features and options. If you're familiar with the Kestrel 4500, the first thing you'll notice is the larger, higher-resolution and contrast display and improved font readability. The Kestrel 5 series includes a built-in dual color backlight, extra-strong polycarbonate lens and AA battery operation. It also has optional LiNK iOS and Android wireless connectivity and app support. Like all Kestrel meters, the Kestrel Sportsman is drop-proof, dust-proof, waterproof and able to withstand harsh environments without damage – so it can accompany you to the range or hunt for years to come. A range of carry pouch options makes it even easier to take your Kestrel Sportsman with you.
Technical Information
Measurements:
Altitude
Barometric Pressure
Crosswind
Density Altitude
Dew Point Temperature
Direction (Wind Direction and Orientation)
Headwind/Tailwind
Heat Stress Index
Relative Humidity
Station Pressure (Absolute Pressure)
Temperature
Wet Bulb
Temperature (Psychrometric)
Wind Chill
Wind Speed
Battery: AA (Included)
Weight: 4.3 oz
Dimensions: 5"x 1.9"x 1.1"
Made In {{countryOfOrigin}}