Product Overview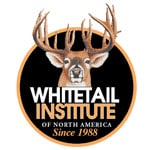 Features
EXTREMELY attractive to deer, especially in the early fall and winter
Fortified with essential minerals and vitamins to boost energy levels
Contains 24% protein
Extremely easy to use
Can be poured directly on the ground
Don't have time to plan a food plot?
Try Apple Obsession – the easy to use granular attractant with a strong apple flavor that draws deer from long distances and is perfect for hunters who don't have the time to plant food plots. Apple Obsession contains Devour – the proprietary taste and scent enhancer that deer crave.
CAUTION – Apple Obsession is such a powerful attractant that some states consider it bait. Consult your local game laws before using.
Made In
Was this information helpful?