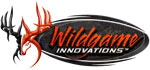 Features
For hog and predator hunting
Easy installation for any feeder
Set up hardware included
PIR activated sensor detects motion and stays on for 20 seconds
Thin film, built-in solar panel
Simple sliding On/Off switch when not in use
16 green LED light system
Weather resistant design
Built in lithium Ion battery
Includes mounting screws
Wildgame Innovations introduces the innovative VL2 moonshine light. This little light is the perfect tool for hunting varmints and Hogs at night. This easy to use light has an on board lithium ion battery and its built in solar panel makes it self sufficient. Activated by motion, the moonshine light can also be a great security addition to your house or camp. With the help of its 16 high Intensity Green LED lights, the VL2 moonshine is sure to light up the night.
Technical Information
Dimensions: 6.5" x 4.5" x 2"
Battery: Lithium Ion