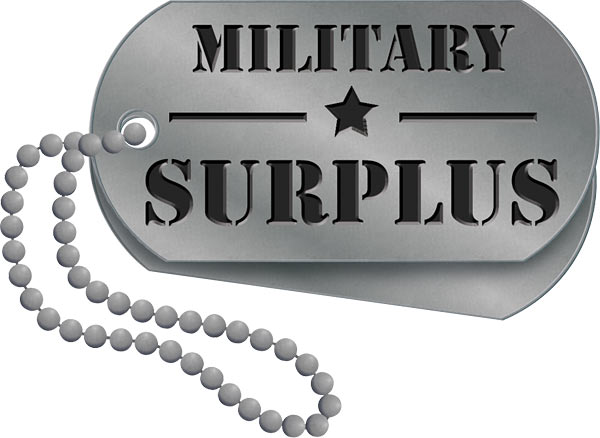 Features
ALICE Load Bearing Vest
ALICE Pistol Belt
Polymer Canteen with ALICE Carrier
Phrobis M9 Bayonet with Scabbard
The Military Surplus Load Bearing Vest (LBV) Kit combines the most essential gear in one convenient package. This kit includes an ALICE Load Bearing Vest (LBV), ALICE Pistol Belt, Canteen with ALICE Carrier, and Phrobis M9 Bayonet. Made from durable 7 oz. Cordura nylon fabric, the ALICE LBV is compatible with a wide variety of gear. Four magazine pockets fit six AR-15 30-round magazines, and two frag grenade pockets provide additional storage for a compass or other small items.
The ALICE Pistol Belt is easily attached to the ALICE LBV and is constructed of heavy-duty nylon web and features a quick-release buckle. Twenty pairs of eyelets allow full customization and fit.
Quench your thirst. The included Canteen with ALICE Carrier keeps you hydrated in the field when you need it most. This 1QT durable canteen with NBC top for gas mask access holds up to strenuous desert heat, keeps water fresh and protected, and doesn't weigh you down thanks to its battle-tested polymer construction.
The M9 Bayonet with Scabbard was designed for the AR-15, M16 and M4 rifles. This nearly maintenance free 420 Stainless Steel Blade resists rust and corrosion and features saw teeth for those tough jobs. Slide the muzzle ring over the tip of the barrel, and use the two level locking mechanisms on the handle of the bayonet to firmly secure it to the rifle lug. The included scabbard is secured by a snap closure snap and interfaces with the hole in the M9 Blade to create a set of wire cutters.
Be prepared and have the gear for any scenario, with the Military Surplus Load Bearing Vest (LBV) Kit.
Made In {{countryOfOrigin}}