Product Overview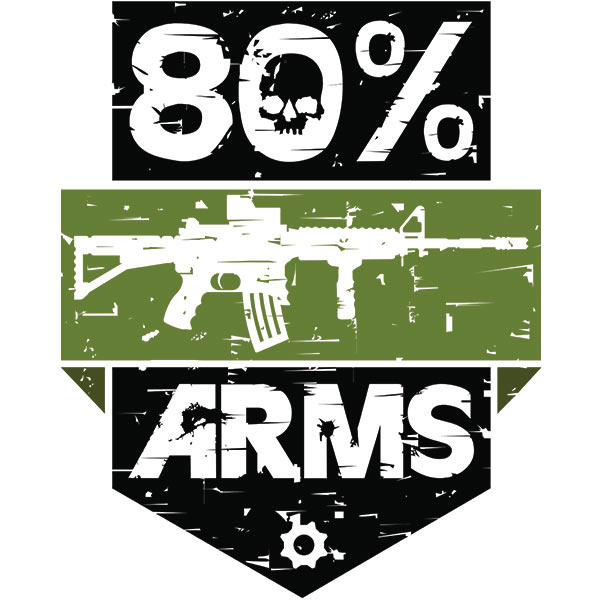 Features
Built in drill/end-mill depth gauge for the trigger and rear-shelf pockets
Holds tight tolerances using a common hand-drill
Lower can be completed in under 1 hour vs. 3 hours for the old drill press method
Can be used to make dozens of lowers
The universal fit Easy Jig is a patented router jig that makes machining your 80% lower easier, faster, and safer by utilizing a router instead of a drill press. The Easy Jig allows you to complete an 80% lower in about 1/3 the time it takes to complete a lower on an old style drill press jig. This jig is easy enough for a caveman to use. It definitely lives up to its name. You also save money on tools. You do not need to own a drill press, mill, or any measuring tools to use the Easy Jig. The Easy Jig is built like a tank (weighs over 6 lbs) and can be reused for dozens of lowers. For those planning to use their jig for 20+ lowers, we offer optional hardened steel drill bushings in both side walls. The 80% Arms Easy Jig Tool Kit (789307) is suggested.
Notes:
Tools Needed
Router with 1/4" collet
Drill (Hand or Drill Press)
1/8" Allen Wrench (for template bolts)
3/16" Allen Wrench (for jig bolts)
3/32" Allen Wrench (for stop collar on drill bit)
Cutting fluid such as Tap Magic, Relton A9, Oatey Dark Cutting Oil mineral oil, or motor oil.
Masking Tape
Eye and Hearing Protection
Made In
Was this information helpful?