Product Overview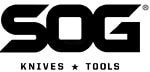 Baton is a family of multi-tools that provides the functionality of real quality tools while fitting the lifestyle and aesthetics of modern users. Though all are designed for everyday carry, each one is for a different purpose and user. In slim and innovative form factors, the Batons are about the same dimensions as the common ink marker and fit easily in a pocket, bag, or backpack. The sleek, minimalist design opens up to reveal a variety of useful tools.
The Baton Q4 is your best friend. A modification and amplification of the Q3, this multi-tool is expandable and adaptable to suit your custom needs in the moment. Based on the classic multi-tool, it is armed with next-level necessities for wilderness and urban ventures.
Tools Included:
Drop point blade
Bolt/nut gripper
Bottle opener
Can opener
3-sided file
Small flat screwdriver
Medium flat screwdriver
Magnetic, 1/4" hex bit ratchet driver (a 12-piece hex bit kit is included)
Pliers
Wire cutter
Made In
Was this information helpful?