Product Overview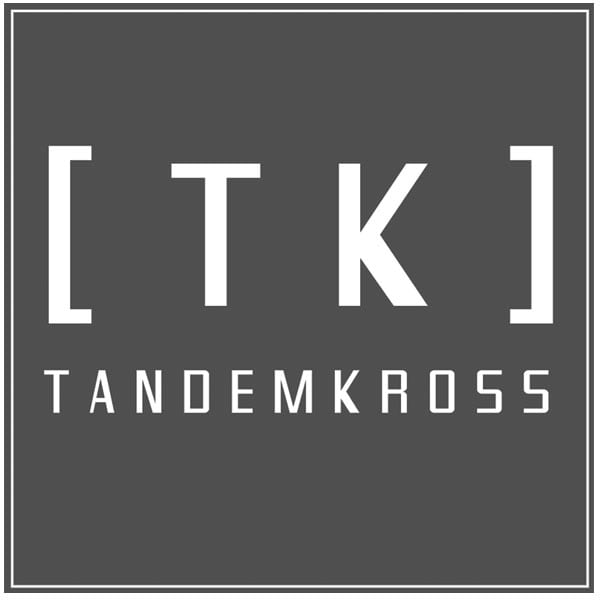 The TandemKross High Performance Kit features all the parts you need to upgrade your Ruger Mark III 22/45 or Mark III 22/45 Lite. The kit is supplied with a steel hammer bushing, the Kanewolf slingshot upgrade, a loaded chamber indicator replacement, firestarter titanium firing pin, eagle talon extractor, and an extended magazine release.
The steel hammer bushing is made for high duty cycle shooting and replaces the Ruger factor bushing allowing you to safely remove the magazine disconnect from the firearm. Removing the disconnect allows the magazines to fall free, allows them to seat properly and does allow the gun to fire with the magazine out for tactical competition and self-defense scenarios.
The "KaneWolf" part kit installs in minutes and allows Ruger 22/45 owners to perform reliable and consistent "sling shot" action. With a specially designed bolt stop that is spring assisted your Ruger 22/45 can function just like any other modern firearm today. All other functions of the pistol are completely unaffected, including the last round hold open.
The loaded chamber indicator replacement insert is a high quality steel replacement insert for the 22/45 and Mark III series pistol and will allow you to remove the existing plastic parts and simplify cleaning. Installs in minutes; this part ships with color instructions, set screw and allen wrench to get the job done. Improve the appearance and make cleaning easy by upgrading your pistol today.
The Firestarter titanium firing pin is a drop in replacement for the factory firing pin. A titanium firing pin is lighter and moves faster than a heavier steel pin. This reduces lock time and allows the gun to go off faster which can help to improve accuracy. The lighter titanium pin is resistant to mushrooming and will provide repeatability with positive primer strikes. With less deformation of the casing due to the lighter weight of the firing pin it can also lead to better extraction. The stability of titanium over steel makes it an ideal choice of material when operating in extreme heat or cold conditions.
The Eagle Talon extractor replaces the stamped factory provided extractor. Often the factory extractor won't maintain a secure enough hold on the spent casing as the pistol is cycling and will case stove-pipes and failures-to-eject malfunctions. Luckily with this simple to install and affordable upgrade, you can greatly improve the reliability of your firearm!
Finally, the extended magazine release gives you a wider face on the button as well as doubles the height of the original button. The design also matches the button face on the Kanewolf part to improve the look of your gun.
Made In
Was this information helpful?