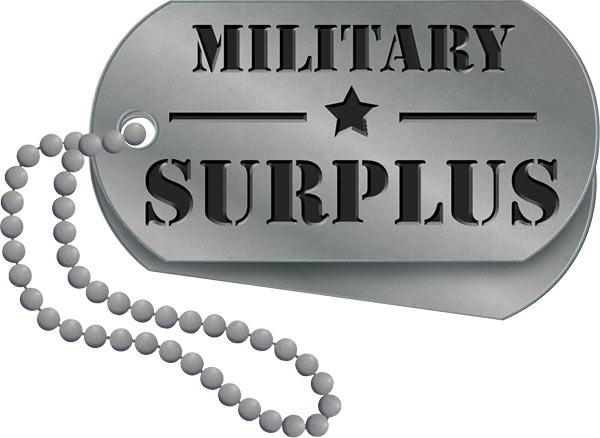 Features
Water Resistant
ID Viewing Window
Hook-and-Loop Top
Adjustable, Quick Release Straps
2 Eyelet Attachment Spots
Space for Alice Clips
24" x 15"
The Military Surplus Chemical Protective Bag is a great size for a hunting bag, or small duffle. Composed of a durable abrasion-resistant nylon, this water resistant bag features a large 24" x 15" tubular main compartment. A Hook-and-Loop top keeps all your gear inside, and the quick release nylon straps make this bag easy to carry. Two eyelet attachments and space for alice clips make this a great bag to attach to a load bearing system. A highly visible exterior ID viewing window ensures this bag is always recognizable as yours. No matter if you spend the weekend in your blind or on a campsite, the Military Surplus Chemical Protective Bag can get the job done.
Grade 1: All Military Surplus Chemical Protective Bags are rated in excellent to new/un-issued condition. Product may be outside of the original manufacturer's packaging, but will show no signs of wear.
Grade 2: Products are rated in good to very good condition. Signs of light wear may be present, but products retain 100% of original functionality.
Grade 3: Product shows heavy signs of use but are still in serviceable to fair condition. Products may have frayed straps or seams and the exterior fabric may have small snags or tears, but all imperfections will be less than 1/2" in size. Material may be heavily faded and stains may be present.
Made In {{countryOfOrigin}}