Product Overview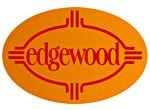 The Edgewood Gaterbag Rear Bag is a long, heavy bag - about twice the length of the Original ( 6-1/2'" x 13-1/2") - the ultimate in stability. Filled weight can easily top 25 lbs. depending on body height. It features a padded top for resting the trigger hand and includes the same choices of ear combination as the Original, as well as slick leather ears for an excellent grip. The gater has a multi-layered all flat base. Stitch Width refers to how far apart the "ears" of the bag are stitched to the bag body. 100% Made in the U.S.A., these bags are beautifully crafted in Edgewood, New Mexico.
Made In

United States of America
Was this information helpful?