Product Overview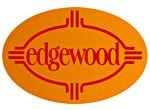 F-Class, or "Belly Benchrest" is quickly gaining popularity in long range rifle competition. Edgewood has designed the ultimate rear bag for the F-Class shooter, the Minigater with Grab Handle. The stiff handle makes the bag a lot easier to carry to the firing line, and the larger footprint of the bag base makes the bag more stable for shooting off the ground. These bags are also great for varmint hunters who move to new firing points frequently. The bag-portion of the bag is the same size as the Minigater, but the base extends to form a carry handle. It also features slick leather ears for an excellent grip. Stitch Width refers to how far apart the "ears" of the bag are stitched to the bag body. 100% Made in the U.S.A., these bags are beautifully crafted in Edgewood, New Mexico.

Made In

United States of America
Was this information helpful?