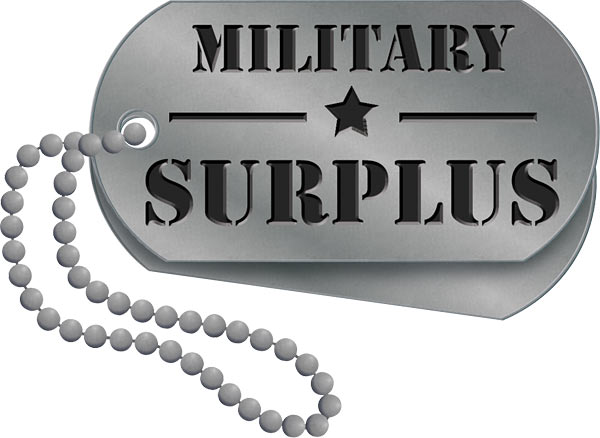 Features
Water Resistant Canvas Exterior
Leather Interior Back
Adjustable Leather Shoulder Strap
Leather Fastener
Leather Belt Loops
3" x 7" x 6" Compartment
The Military Surplus French Shoulder Bag is great for around the home and on the go. With a spacious main compartment, this bag works as a messenger bag, custom bug out bag, or even a tool carrier. A durable water resistant canvas exterior keeps all of your gear dry and the leather fastener and back keeps all of your gear in place. The adjustable leather shoulder strap and leather belt loops provide a variety of carry options to take this bag anywhere. If you are on the go, on the job, or just needing a convenient bag, the Military Surplus French Shoulder Bag will get the job done.
Grade 1: All Military Surplus French Shoulder Bags are rated in excellent to new/un-issued condition. Product may be outside of the original manufacturer's packaging, but will show no signs of wear.
Grade 2: Products are rated in good to very good condition. Signs of light wear may be present, but products retain 100% of original functionality.
Grade 3: Product shows heavy signs of use, but are still in serviceable to fair condition. Products may have frayed straps or seams and the exterior fabric may have small snags or tears, but all imperfections will be less than 1/2" in size. Material may be heavily faded and stains may be present.
Made In {{countryOfOrigin}}