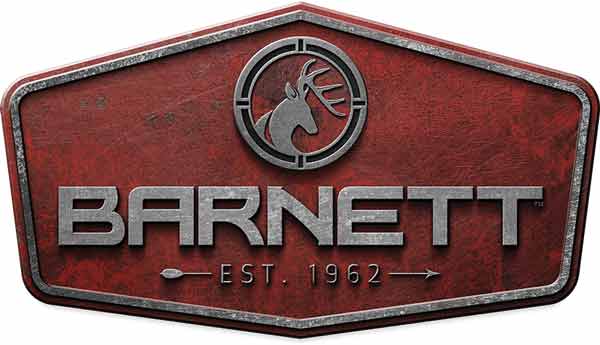 Features
Shoots up to 385 FPS
Metal Injection Molded (MIM) Trigger
7/8" Picatinny Rails
Single Bolt Assembly
Soft-Lok Floating Bristle Arrow Retainer
Crank Cocking Device Compatible (Rope Cocking Device Included)
Finger Safety Reminders
Pass-Through Foregrip
Side Mount Quiver
Two 20" Headhunter Arrows
Lubrication Wax
Hunters who take to the field with a crossbow do so with an adventurous spirit. They're in search of new or expanded opportunities; their chosen venues and the game they pursue are often diverse. Barnett heeds the call of these modern explorers, just as they have for each of the past 55 years –producing a broad and diverse lineup of hunting crossbows that are faster, safer, more balanced, increasingly versatile and better refined than anything else out there. Today's Barnett crossbows are the most reliable and advanced available, and their premium Carbon lite Series bows represent the ultimate in speed and performance.
Featuring easy, out-of-the-box assembly with a single bolt, the Ghost 375 is the lightest bow in Barnett's Carbon lite Series. Its super strong, lightweight, step-through Carbon lite riser moves the foot stirrup into the riser assembly, eliminating extra bulk and length, while also making the bow more comfortable to shoulder and easier to steady. Anti-Vibration Technology Limbs come standard on the Ghost 375, lessening vibration and attenuating sound, while making the bow a more effective and enjoyable hunting tool. Capable of propelling arrows at a flat-shooting 385 feet per second, the Ghost 375's combination of speed and easy handling characteristics make it the ideal choice for hunting all manner of big game in diverse conditions; from open prairies and mountain terrain to thick brush and wood lots, the Ghost 375's power, reduced footprint and manageable overall weight is a recipe for success on any hunt. The Ghost 375 blends into any terrain, too. It's the only Barnett crossbow to feature Realtree's ultra versatile Max-1 camo.
Additional high-performance features bolster the new Ghost 375's remarkable versatility. An illuminated 4x32 scope ensures fast and effective targeting and accuracy in any conditions. It comes mounted to a highly practical 7/8" Picatinny rail, which can also easily hold a variety of additional accessories. A side mount quiver keeps arrows and broad heads protected and at-the-ready until pressed into duty, while an innovative and self-adjusting Soft-Lok Floating Bristle Arrow Retainer securely cradles them once loaded.The TriggerTech trigger system on the Ghost 375 is the most advanced available. Frictionless Release Technology employs a unique, free-floating roller between the trigger and sear, instilling confidence and boosting accuracy while facilitating an incredibly smooth and light three-pound trigger pull with zero creep. Nock sensors and ADF (anti-dry fire) mean a spring-loaded safety bar remains in place until the arrow is properly seated, protecting the user and the bow from any possibility of accidental dry fire.
Crossbow hunters seeking a versatile, high-performance bow that's at home in the varied venues where their adventures take them can call off the search. Barnett's new Carbon lite Ghost 375 has the power, easy handling characteristics and premium upgrades that make it a steadfast and adaptable performer on any hunt. From whitetails, mule deer and black bears to bighorn sheep, pronghorn and elk, the Barnett Ghost 375 is designed with your hunt in mind.
Made In {{countryOfOrigin}}